Five Amazing Recipes for Your Thanksgiving Table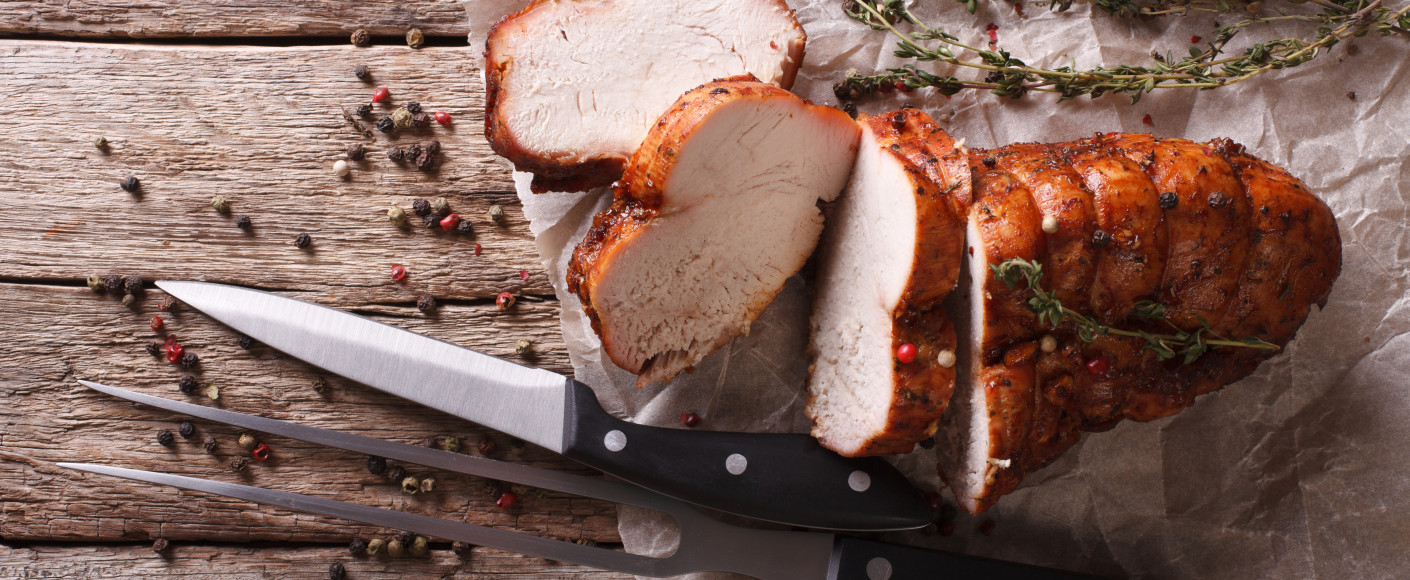 Everyone has their Thanksgiving favorites, but sometimes you need to mix things up. Maybe you're hosting a smaller crowd than normal or you've been hoping to try your hand at making a bread sculpture. Maybe you just want to add a little pizzazz to your feast. These delicious recipes are guaranteed to make your Thanksgiving truly special.
Savory Seasoned Turkey Breast
Not everyone wants to fuss over a full bird at Thanksgiving. Enter this succulent, flavorful turkey breast. Best of all, you can cook it in a pressure cooker or the oven!
Beef Rib Roast
Want to try something less traditional but just as spectacular as turkey? Give this rib roast a try. It's sure to keep them coming back for seconds!
Tom Turkey Bread Centerpiece
This showstopper bread sculpture will delight kids and dazzle adults. Not only does it look amazing, but it tastes delicious, too!
Get the Recipe
Sage, Rosemary and Thyme Butter
Nothing creates warmth over the holidays like thoughtful details. Instead of the standard stick of butter on a plate, try whipping up this flavored butter for your guests. Bonus: It can be made ahead of time. (It also makes a great hostess gift!)
Get the Recipe
Apple and Bacon Smokehouse Cranberry Cheese Bread Stuffing
Sure, you could buy prepared stuffing... AGAIN. But would it include apple, bacon, cranberries and cheese? We think not! (If you need convincing to step out of your comfort zone, just re-read all the flavors in this spectacular recipe!)
Get the Recipe
We're grateful you stopped by to check out these recipes and hope they inspire you to try something new this year. Whatever flavors you bring to the table, we wish you and yours a Happy Thanksgiving!
More Thanksgiving Goodies