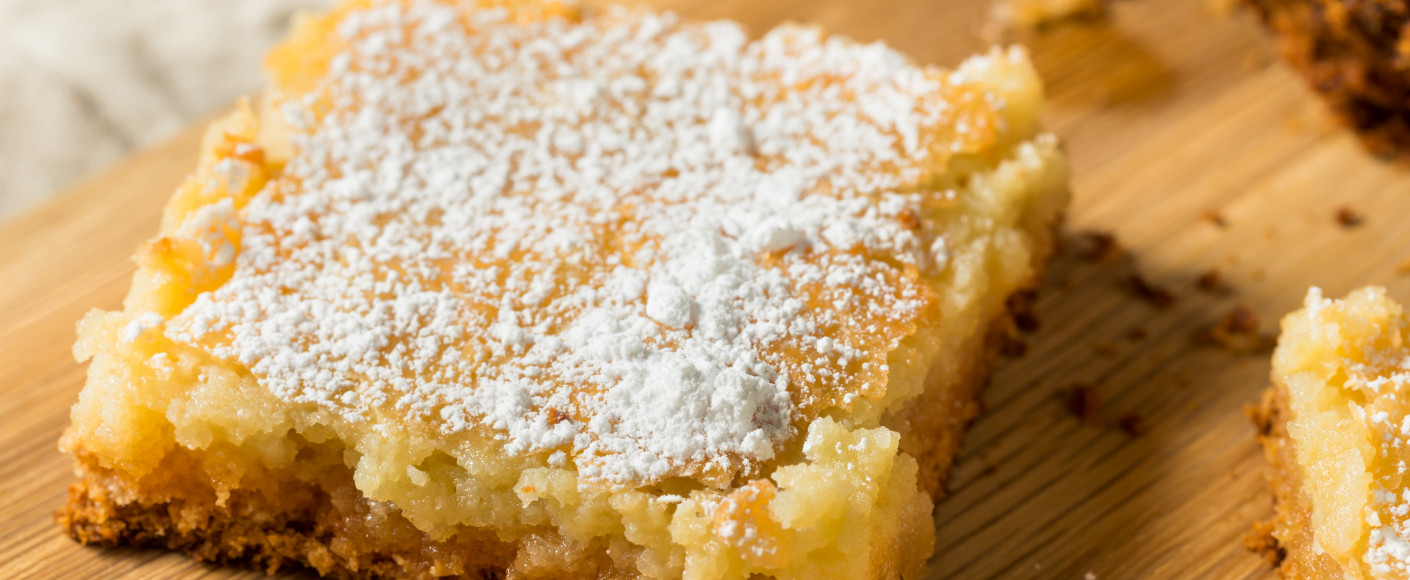 America's heartland is known for many things: farms, mesmerizing sunsets, tornadoes, a pull-yourself-up-by-the-bootstraps work ethic, waving fields of grain, starry skies — we could go on forever, but you get the picture. 
Those of us from the Midwest take pride in our region and can't help but grin knowingly when arguments about which is the best area of the country arise. While almost everyone would agree on the above list of Midwest characteristics, we'd like to add another point of distinction: food. 
The Midwest doesn't get nearly enough credit for its staple dishes, if we do say so ourselves. So today, we're highlighting classic heartland foods and why they deserve more praise. 
WARNING: Reading any further on an empty stomach might cause food-filled fantasy. 
Bierocks
Especially popular in Kansas and Nebraska, these meat-filled bread pockets are savory treats. A mixture of cabbage, onion and ground beef is wrapped in dough, then baked to perfection. The circular bread capsule seals in all spices during bake time to ensure juicy, powerful flavor. 
Bierocks are great for kids — and particularly mess-prone adults — because the dough pocket keeps all ingredients nicely contained and minimizes spills. 
Depending on the state, bierocks may also be called runzas. Although basically the same, runzas usually include cheese and are prepared in a more rectangular shape.
For a little bonus reading, find out why bierocks are particularly popular in Kansas.
Gooey Butter Cake
Said to be the product of a recipe gone wrong, gooey butter cake is a dense, incredibly sweet confection. Today the recipe includes cream cheese, butter and a premade cake mix to speed up the process. Of course, the consistency of the dessert is exactly what you're imagining based on its name. 
Legend has it that during the Great Depression, a St. Louis baker transposed his ingredients while trying to make a more traditional cake, resulting in an ooey, sticky concoction. Since this was the Depression and money was scarce, he tried to hawk the cake-gone-wrong anyway. And boy, was it a hit! Demand for the new creation went through the roof, and it's still highly sought after today. Most commonly enjoyed in its birthplace of St. Louis, gooey butter cake can be found on menus and in homes across the Midwest.
Hot Dish
Customizable to any palate, hot dish doesn't have a uniform recipe. The guidelines for the meal usually include a creamy canned soup, the vegetable of your choice, and ground beef topped with tater tots. Most importantly, it must be served hot! 
A true comfort food, hot dish is the perfect way to warm up during the cold winter months or get the hearty meal you've been craving. Midwesterners commonly bring this delight to potlucks, church dinners, family reunions and large gatherings because of its ease to prepare and inexpensive ingredients. 
Fun fact: Minnesota's congressional delegation has an annual hot dish competition! Find the 2019 recipes — including the winner — here.
Barbecue
The only thing richer than Kansas City barbecue sauce is the cuisine's roots. Many regions have their own tradition for barbecue, but a Tennessee native is credited with establishing the Kansas City way. Over 100 years ago, Henry Perry started something special when he began selling slow smoked barbecue out of a mobile cart. Eventually he sold enough 'cue and saved enough money to open a brick and mortar location.
Henry Perry's business now goes by the name of Arthur Bryant's, which is one of the most popular barbecue restaurants around. Arthur bought the place from his brother who had worked under Henry Perry in the early days. Today, Kansas City has dozens of restaurants dedicated to barbecue — many of which are contenders for the nation's best. 
Kansas City is known for slowly smoked, tender meats that cut like butter and are slathered in a sweet yet smoky sauce. Some folks enjoy the meat with its flavorful bark so much they skip the sauce entirely! From pulled pork to burnt ends, these dishes will satisfy every taste no matter how you order it. 
Speaking of burnt ends, read this article to find out how they came to be a Kansas treat. Hint: it involves our friend Arthur Bryant.
Hot Dogs 
We aren't just talking about a plain dog covered in ketchup. The Midwest has a variety of styles to try, each as unique as the last. 
Chicago Dog
Arguably the most well-known hot dog style of all time, Chicago dogs are iconic for a reason. The beauty begins with a bun sprinkled with poppy seeds. Next, a few ribbons of mustard, bright green relish, diced onions, tomatoes, a pickle spear, sport peppers and a little celery salt are loaded on top to paint a colorful, delicious masterpiece. 
Detroit Coney
Tucked into a warm, steamed white bun, this dog is topped with chili, mustard, onion and cheese. You might be wondering if Coney Island has anything to do with this dish — good question! According to the Detroit Historical Society, it's most probable the Coney dog originated in Michigan after immigrants traveled through Coney Island and were inspired by the name.
Cleveland Polish Boy 
With a kielbasa sausage at its center, the Cleveland Polish Boy boasts a heap of cole slaw, barbecue sauce and hot sauce topped with French fries for good measure. If those ingredients sound a little random, it's because they were! The creator of the dog is said to have taken stock of what he had on hand at his restaurant, then combined them to make this now-popular dish.
Not for the faint of heart, all of the plates we've drooled over are as hearty as the locales where they're enjoyed. While we love being known for our sunsets and hard work, don't forget to include the food the next time you're bragging on the Midwest. 
More About Iconic Kansas Foods
---