Grow Your Own Container Garden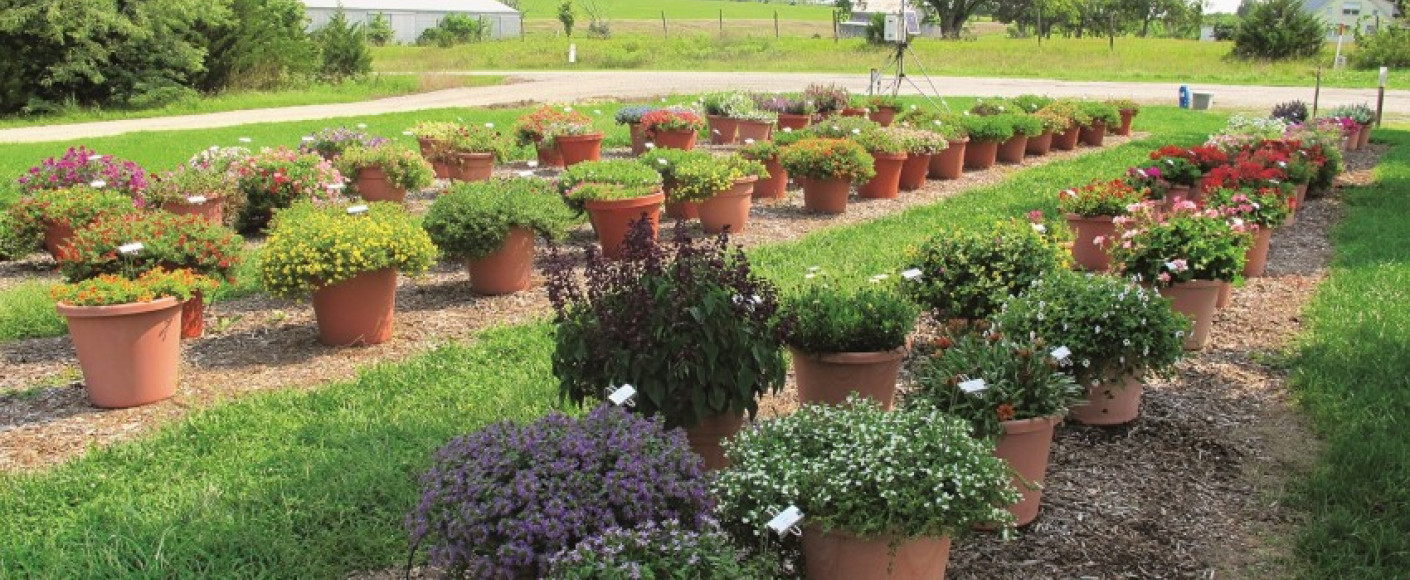 Have you ever wanted to grow your own garden, but don't have the space? Are your kids curious about how plants grow, but you can't manage a big garden? Try container gardening. 
Some plants thrive just as well in pots as in the ground. So, it doesn't take much space or patience for you to be able grow fruits and vegetables on your own back porch. 
Gregg Eyestone, who is a Horticulture Extension Agent for Riley County, says there are many positives when it comes to growing plants in containers. 
"You do not have to have land to grow something," Gregg says. "Containers can be mobile and moved to protect plants from cold, wind, hail and other weather occurrences." 
What to Grow
Prairie Star Flowers, a part of K-State Research and Extension, has a research garden where they have been studying how different plants react to growing in containers. Their latest research focuses specifically on edibles in containers. 
Cheryl Boyer, Nursery and Landscape Specialist for K-State Research and Extension, recommends trying one of the varieties that worked well in this study—Brazelberries®. These berries from Fall Creek Nursery in Lowell, Ore., thrive in containers and are easy to grow. The nursery offers a variety of berries that thrive in many different climates. 
"The main thing you really need to worry about when growing raspberries and blueberries is the pH in the soil," Cheryl says. 
Container Gardening Tips
With container gardening, the main issues are having a sufficient water supply, using the right soil and getting adequate sunlight. This need for more frequent watering and more fertilizer management can be a downside to container gardening, Gregg says. 
But with a few tips and tricks, you can easily manage. 
Make sure you water your plant enough, but be sure there are drain holes for excess water to prevent your plant from drowning. Self-watering containers are a low-cost alternative to this problem. 
Use potting soil with fertilizer to ensure your plants start off growing right. Regular soil does not work well in containers and is often a reason for disappointment. 
Get Started
Cheryl suggests first-time gardeners check out local extension resources such as the Kansas Garden Guide, published by Kansas State University Agricultural Experiment Station and Cooperative Extension Service. 
"If you're new to gardening, don't be overwhelmed," she says. "There is no magic to it and any number of reasons for success." 
Think you might want to try a full garden?
Check out our spring gardening guide
Learn More
---