Behind the Scenes of Easter Dinner
On

April 3, 2017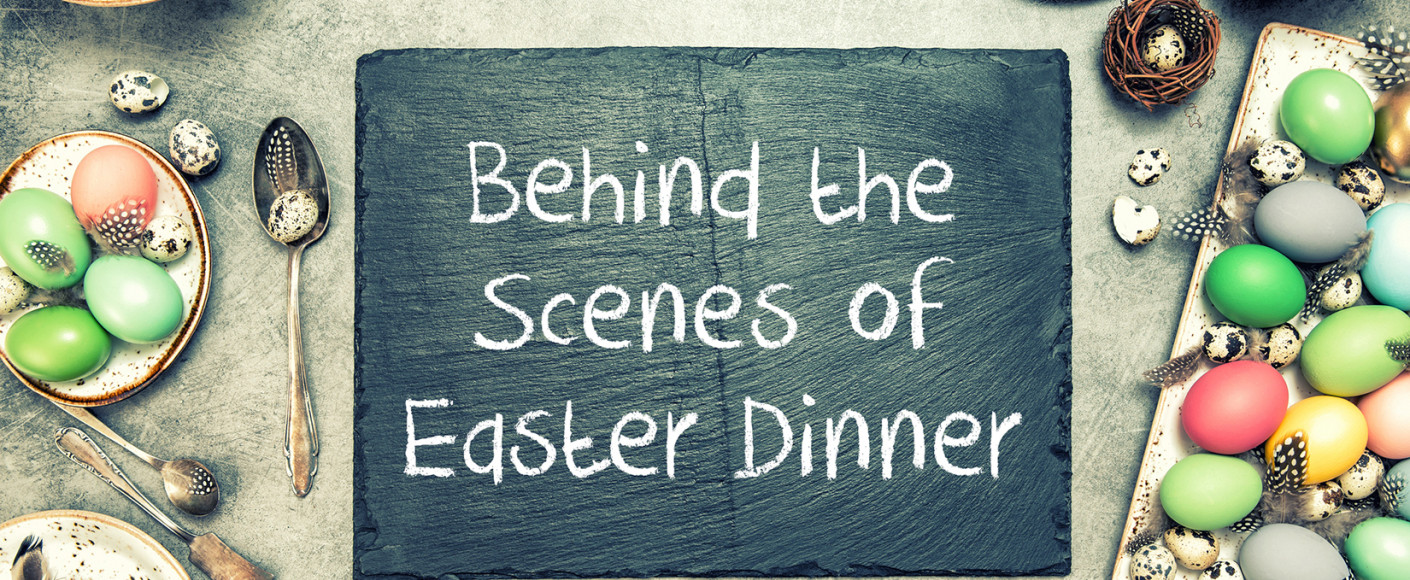 What would Easter dinner be like without a Kansas farmer? Imagine a festive spread with no ham. That's just the beginning! 
Let's take a look behind the scenes of a traditional Easter dinner to see how Kansas farmers help make this holiday spread one to remember—and enjoy! 
Ham
The main attraction of any Easter feast is the ham. Why? Well, with modern processing and refrigeration, we can have ham any time. (Thank heavens for that!) But before those modern conveniences were available, hogs were harvested and butchered in the fall. It took months for them to be properly cured until they were ready to eat—you guessed it—right around Easter time! That's why ham is the traditional Easter centerpiece. Here are a few Kansas facts about the glazed goodness that is an Easter ham: 
There are about 1,000 hog farms in Kansas. Kansas ranks 10th in the U.S. for its inventory of hogs and pigs. 
In 2016, Kansas producers sold about 3 million market hogs, feeder pigs and seedstock. They produced over 600 million pounds of pork. 
Hogs consume feed comprised of grain from several Kansas crops, including corn, sorghum and soybeans. Without any of those Kansas crops, all those Kansas hogs would not taste as good or produce as much food.
Looking for the perfect Easter ham?
Deviled Eggs
Whether you're dyeing them, hunting for them, or preparing a favorite finger food with them, there's no denying that eggs and Easter go hand in hand.  
Hand in hand, we say? Check out how this Kansas City farmer raises and collects eggs on his farm! (It just might be one of the cutest egg hunts ever!) 
If you're serving eggs at Easter dinner, chances are you'll be dishing out some of the deviled variety. Recipes for traditional deviled eggs are pretty simple—eggs, vinegar, spices and mayonnaise. A key ingredient in mayonnaise is vegetable oil, which can be traced back to Kansas. Vegetable oil comes from soybeans and Kansas produces more than 142 million bushels of soybeans a year. 
Both vegetable oil made with soybeans, and corn oil made with corn are excellent for general cooking and baking uses. In 2016, Kansas produced a record 599 million bushels from 4.9 million acres of corn. 
Just like with hogs, poultry consumes feed from many Kansas staple crops like corn, wheat and soybeans.
Did you know you can cook hard boiled eggs in the oven? Chef Alli shows us how!
Potatoes Au Gratin 
Top anything with luscious, warm cheese and we could devour it. On top of potatoes? That's just a bonus! 
Thanks to the approximately 143,000 dairy cows in the state, Kansas may have had a hand in producing the delicious, gooey, melty cheese that goes with any au gratin recipe. 
In 2016, 4,200 acres in Kansas were devoted to growing potatoes. The yield per acre was about 30,000 pounds. That's a lot of Kansas potatoes! 
As the 19th largest milk producer in the U.S., Kansas contributes to all kinds of dairy—like the butter that makes this dish extra decadent. 
Just a few tablespoons of flour help hold this dish together and keep the consistency just right. While wheat isn't the showcase, its small part makes a difference. And as the largest producer of wheat in the U.S. on average, Kansas had a big part to play in the little role.
Hot Cross Buns
Wheat figures prominently in this delectable treat. From whole wheat to white, you can adjust your blend of flours to suit your taste. You can even try sweet sorghum flour for a new take on this classic recipe, or use sorghum syrup instead of icing to top it off!
Perhaps some of the flour came from one of the 340+ million bushels of wheat grown in Kansas. 
Kansas is the top producer of grain sorghum in the U.S. with almost 200 million bushels produced each year. Bonus: Sorghum is gluten-free, so it makes a great grain for people with celiac disease. 
If you like icing as a topper, consider that Kansas produces about 369 million gallons of milk each year—some of which could be in your icing piper!
Carrot Cake
Whether you want to leave a treat for Peter Cottontail or feed your family a healthy snack, you can grow your own Easter favorites. While these may not be Kansas staple crops, they are popular with hobby gardeners. And now is the perfect time to start growing your own. You can try growing them from seed or buy a starter plug for your garden. 
If you're feeling adventuresome, get some inspiration for your spring garden.
As you celebrate the season, take a moment to celebrate the hard work of Kansas farmers that help make this holiday special.
More Iconic Meals
---