Spotlight on Kansas Breweries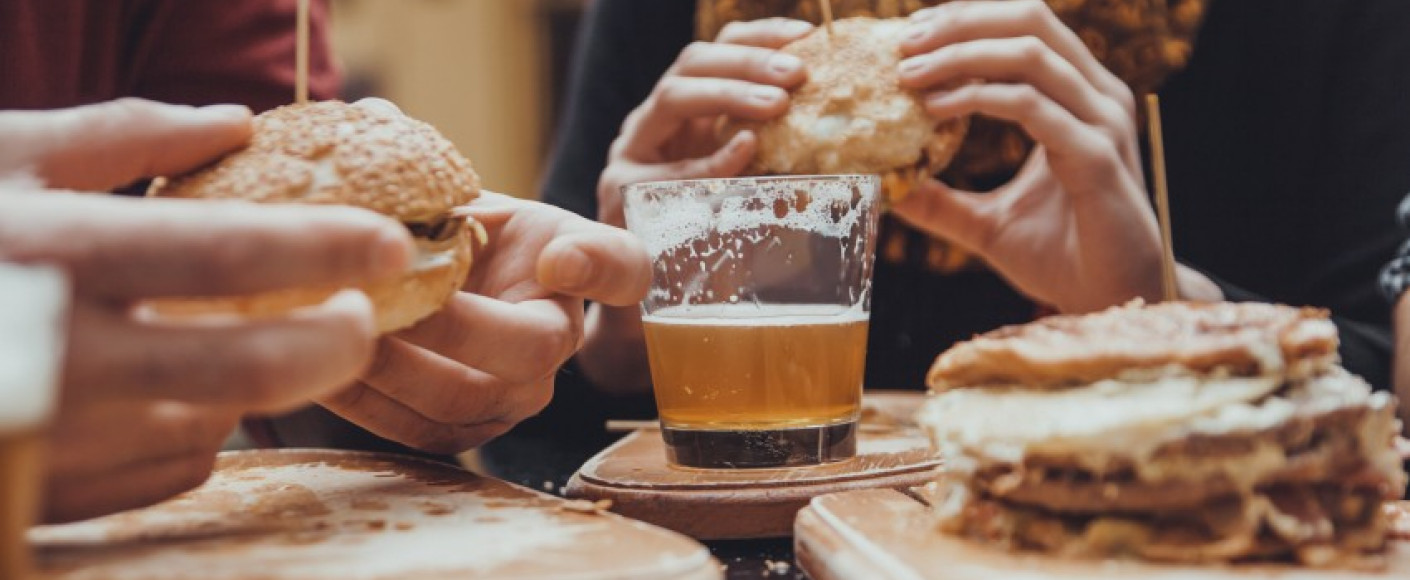 Need a new adventure for your bucket list? How about a tour of Kansas brewpubs? Lucky for you, Kansas is home to several craft breweries. To help prepare you for a grand adventure, we have some suggestions on pairing food with beer, how to speak the language and where to visit. 
Pair Beer with Food
Like wine, craft beer is often paired with foods to enrich the dining experience. Most menus suggest pairings, so you can decide how to approach it:
Choose your beer then order the food.
Choose your food then order the beer.
The general rule of thumb is lighter foods are paired with lighter beers, while more robust foods are paired with more flavorful beer.
For example, the Tallgrass Brewing Co in Manhattan suggests you pair its Buffalo Sweat with a rich roast beef, chicken mole, or molasses-based barbecue.
Wichita Brewing Co and Pizzeria suggests pairing their Wushock, a soft, smooth wheat beer, with lighter foods.
To learn more about pairing, take the online Craft Beer and Food Course.
Get Acquainted
Servers and brewmasters at any brewpub love to talk beer, so don't be afraid to ask questions. Most beers come with a story — a special name, origin, process or flavor. They love to share these stories. And to them, you're not just another customer ordering food and beer; rather, you're a student waiting to learn the nuances of craft beer.
When I listen to a brewmaster describe a craft beer or read the menu handed to me in a brewpub, I'm reminded of an artist in a gallery. No artist wants you to look at his or her painting and say, "Oh, that's pretty." Nor do brewmasters want you to drink their beer and say, "Oh, that tastes good." They want you to enjoy a sensory experience. Just like painters mix different colors to create works of art, brewmasters use a basic scientific process to create pints of art. If you want to understand more about this process, read How Craft Beer is Made.
Drinking craft beer and pairing it with food is a culinary treat rather than a belly-up-to-the-bar-and-chug-a-lug guzzle-fest.
If you're overwhelmed by your options, ask for a "flight," which is a great way to sample different beers. A flight includes several small glasses of beer and is often served on a wooden paddle arranged from the darkest color of beer to the lightest.
As you taste each variety, take your time, swizzle it, then search for words to describe the taste.
Learn the Language
If you want to speak the lingo, you'll need to build your craft beer vocabulary. Here's a list of some common terms you'll hear:
Adjectives – adventurous, bright, complex, richly hopped, fragrant, zesty, mellow
Nouns – aftertaste, bouquet, flavor profile, harmony, lager, ale, character, mouth feel
Flavors and aromas – almond, earth tones, orange peel, roasted banana, roasted coffee, fruity, herbal
Colors – amber, blond, coffee, sepia, mahogany, tan, tawny
Types – India Pale Ale (IPA), double bock, oatmeal stout, stout, wheat
Pilsner beers, for example, are described as clean and crisp while the India Pale Ale (IPA) is hoppy and bitter. Scottish ales are malty and sweet while stouts are dark and roasty. A Belgian lambic might be described as sour, tart and funky while the Belgian witbier is fruity and spicy.
Don't be surprised if the craft beer you order is served in a freshly rinsed glass rather than a frosty mug. Although the beer will be chilled, the glass will not which means the flavor of the beer will be more enjoyable.
Explore Kansas Breweries
According the Brewers Association, there are 42 Kansas breweries either in production or in planning stages.
CLICK HERE FOR A SHORT LIST OF OUR FAVORITES
Each brewpub is a unique cultural experience. From the iconic figure of John Brown holding pints in outstretched arms at Wichita Brewing Co and Pizzeria to the line drawing of hops with a cowboy hat at Dodge City Brewing, the local connection is clear.
Craft beer brewpubs serve as networking platforms, curators of local culture and liquid art galleries. They are exceptionally friendly because each patron shares the love of craft beers (although perhaps not the same taste!).
They are a place where everybody wants to know your name.
This article has been edited for our website. Read the full, original article by Rick McNary at Kansas Living Magazine.