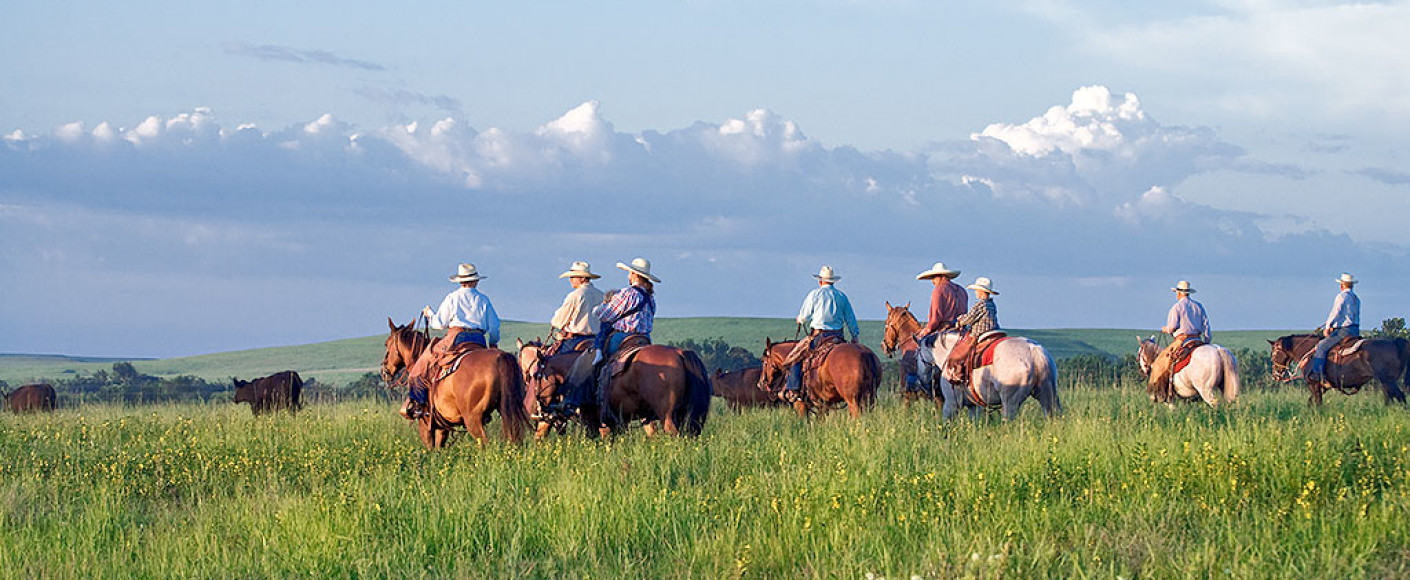 Are you curious about farm life? Would you love to experience life on a farm, but don't know any farmers to ask? Good news, there are plenty of ways to explore, thanks to the Kansas Department of Wildlife, Parks and Tourism (KDWPT)!
The KDWPT helps visitors find experiences that match their interests. Whether you're looking for a u-pick outing or want a weekend dude ranch experience, there's so much you can experience in Kansas!
We caught up with Sue Stringer, Kansas Byways and Kansas Agritourism Manager, KDWPT, to learn more about the agritourism opportunities around the state. Check out our Q&A and get ready to plan your own agri-venture! 
Q: Describe the range of agritourism opportunities in the state.​
Sue: We have vineyards and wineries, alpaca, goat and deer farms, hunting, fishing, bird watching (including prairie chicken leks (mating grounds where male prairie chickens strut their stuff)) and traditional Kansas livestock farms with tours of their operation including row crops. We have ranches where guests can help the cowboys bring the herd in from the Flint Hills, bison ranches, lodges, bed-and-breakfasts, fruit, vegetable and flower u-pick farms as well as wedding venues in rural areas, just to name a few.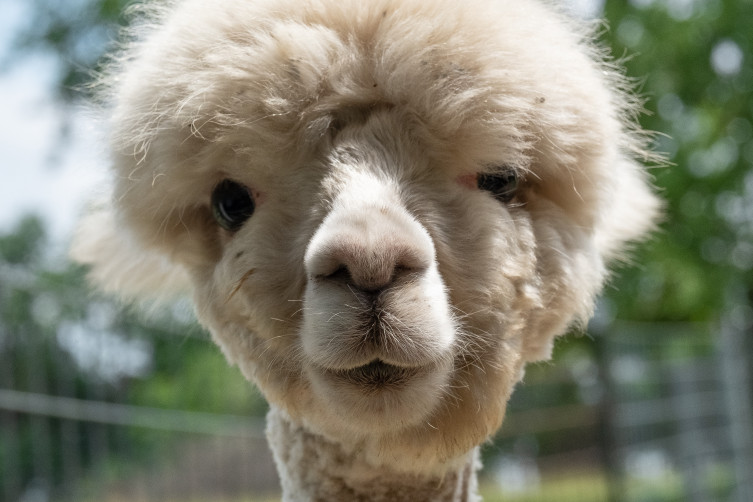 Q: Why do you think it's important for people to explore this aspect of life in Kansas?
Sue: In Kansas, many people are several generations removed from farming, ranching and the rural lifestyle. Agritourism businesses offer the opportunity for visitors to see, taste, touch, smell and hear about a farm/ranch and rural lifestyle. They can plant and harvest their own fruits and vegetables, hunt and fish, or just relax at a rural B&B and feel the breeze, maybe see the stars for the first time, go on a trail ride. The opportunities are endless!
Q: What do you love about sharing agriculture in Kansas with others, especially those who are less familiar with farm life?
Sue: I grew up on my family's farm and am fortunate to still own a part of the farm my great- great-grandparents owned in Franklin County. We raised cattle and row crops. Our hay loft was our basketball court, the pond our summer respite for swimming and winter fun for ice skating. When Dad came in from the field early enough, we went to the pond to fish. We had a garden we tended in the summer and we raised and butchered our cattle to feed our family. I learned to work hard, cutting cockleburs out of the row crops in the summer heat, mowing hay with a sickle mower, raking it (avoiding the wasps and bumble bees!) and then bucking the bales and stacking them in the hay loft. I am a proud farm gal. Even my schoolmates that lived in our small town had no idea what our daily lives were like. They loved coming to our farm for hayrack rides, swimming in the pond and ice skating and we loved sharing it with them.
These farmers are doing a lot of what we did growing up — giving folks not familiar with the farm lifestyle an opportunity to learn more. It's something I have a great passion for.
Q: What do you wish people knew about agritourism in Kansas?​
Sue: The folks opening their farms and ranches are sharing a part of their hearts and passion and they are hard workers. Farming and ranching is not an 8 a.m. to 5 p.m. job. It is a 24/7 lifestyle — taking care of livestock, hoping that beautiful field of corn is not destroyed with one hailstorm, harvesting the crops by the lights of the combine to beat the next rainfall. That beautiful field or orchard of lavender, sunflowers, strawberries or grapes has been planted and nurtured by the farmer. They count on rain to raise the crop, but not too much to flood the land. The one day you may take to visit that farm with your family has taken that farmer a year or years to plan, plant and harvest for your food, experience, enjoyment or entertainment.
More About
The KDWPT does everything possible to ensure a safe and fun experience for visitors. For starters, all the agricultural businesses listed on the website must register and apply for certification through the department. Sue works with farmers to help them through the process and to educate them on helpful measures to put in place for tourism purposes. Certificates are good for five years.
"Every agritourism business completes an application and review process before a certificate is issued in Kansas. We are one of the only states in the nation that requires this. Each application is reviewed by staff, who also reviews their website and Facebook page. If there are questions about the business, we reach out to discuss," she said.
Participating businesses must also post agritourism warning signs, so people know there are certain risks inherent in such an operation. Sue also encourages them to get liability protection for everyone's safety.
Visiting these operations and enjoying all they have to offer is a great way to support local agriculture. Many of the agribusinesses featured charge a fee and/or offer their products for sale.
If you're ready to feel the sun on your face, listen to crops rustling in the breeze, or relax on a porch in the country air, plan your own agricultural adventure using the Kansas Travel and Tourism's website.
If you're interested in offering agritourism experiences on your farm or ranch, contact the department.
Learn More