Shows to Watch if You Love Cooking, Baking or Gardening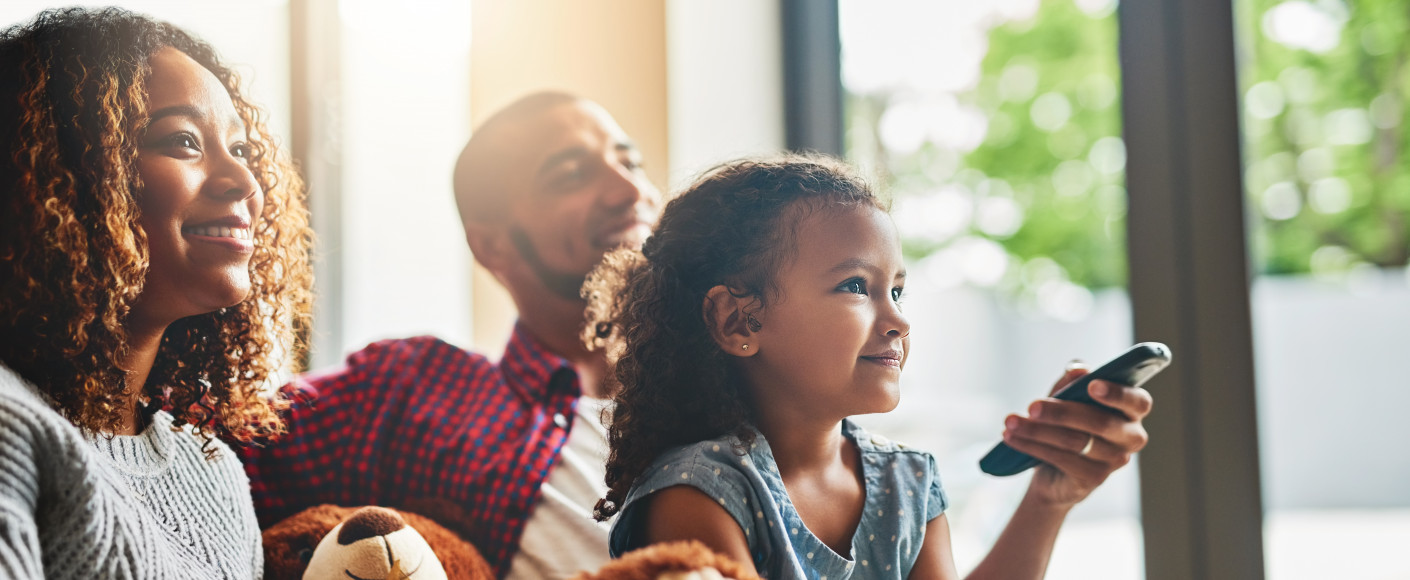 Does the challenge of a new recipe light your fire? Do you thrive in an apron and oven mitts? Are you at peace while pruning your lilies or weeding your vegetable garden? Whether you're a connoisseur or not, cooking, baking and gardening can all be soothing activities. And even if you don't have time to do these things yourself, it's still fun to watch others. 
In this Golden Age of Television (er, streaming), there are plenty of shows to indulge in. From chocolate-filled competitions to DIY inspirations, these are some of our favorite shows to watch if you love cooking, baking or gardening. 
Best Cooking Shows
Title: Salt, Fat, Acid, Heat
Where to stream: Netflix
Watch if you: are craving travel
Based on Chef Samin Nosrat's book of the same name, this show has four episodes — one for each of the elements the delightful Chef Samin believes are key to cooking. You'll travel around the globe in search of the best examples of cooking with each component. Be warned: Your mouth will water!
Title: Selena + Chef
Where to stream: HBO Max
Watch if you: need a virtual BFF or mentor
Originally created during the COVID-19 pandemic, this show features Selena Gomez, who turned quarantine into an opportunity to improve her cooking skills. Each episode, she is (virtually) joined by a different chef who teaches her how to make a new dish. There is plenty of humor — and dashes of trial and error — as the chefs walk Selena through the recipe.
Title: Top Chef
Where to stream: Hulu
Watch if you: enjoy cooking seasoned with drama
Some of the most talented chefs from across the United States compete to be crowned "Top Chef America." With individual, partner and team culinary challenges, the competition can get fierce. But don't worry, there are still delicious dishes to admire. 
Title: America's Test Kitchen
Where to stream: PBS
Watch if you: like a bit of science sprinkled on your meal
It's called the test kitchen for a reason. The show's chefs tackle many different versions of recipes and bring you the very best, chock full of explanations about why it's the cream of the crop. Filled with tips, tricks, product reviews and mouthwatering recipes, America's Test Kitchen will level up your cooking skills. 
Best Baking Shows
Title: The Great British Baking Show
Where to stream: Netflix
Watch if you: need a hug (or a handshake!)
Filmed in the tranquil English countryside, the Great British Baking Show is the kindest competition you'll ever watch. Contestants compete in baking challenges featuring weekly themes like pastry, bread, biscuit, cake and more. Far from a cut-throat experience, contestants frequently cheer each other on and help one another with their bakes when possible. (The holiday specials are also a delight.)
Title: Nadiya Bakes
Where to stream: Netflix
Watch if you: need a dose of sunshine
If you're a fan of the Great British Baking Show, you just might recognize this hostess with the mostest. Fan favorite Nadiya got her own baking show and she's a natural in front of the camera. Each episode includes a peek into food production (which we love) ranging from mushroom to salmon farms, as well as time-saving hacks.
Title: Nailed It
Where to stream: Netflix
Watch if you: want to feel better about your baking skills
Hosted by comedian Nicole Byer, Nailed It is sure to make you giggle. In each episode, three not-so-skilled home bakers try their hands at recreating a piece of edible art. Seeing the stark comparison between what the bakers were supposed to create and what they actually make will bring tears of laughter to your eyes. 
Best Gardening Shows
Title: The Big Flower Fight
Where to stream: Netflix
Watch if you: want to be wowed
Amateur florists from around the world compete to win the honor of displaying their work at London's Royal Botanic Gardens. Each week, contestants are challenged to create elaborate sculptures and displays using flowers, shrubs and other plants. The level of craftsmanship is almost as incredible to behold as the stunning creations themselves. 
Title: Big Dreams, Small Spaces
Where to stream: Amazon Prime
Watch if you: want inspiration and motivation to create your own outdoor oasis
In Big Dreams, Small Spaces, host Monty Don — whose voice and demeaner are to gardening what Bob Ross is to painting — travels around Great Britain to the homes of ordinary folks with extraordinary visions for their home gardens. Monty provides guidance and even lends a hand to dig, weed and trench along the way. If you love home makeover shows, you'll love this series. Check out his other programs on international garden styles or advice for gardeners (see below).
Title: Gardeners' World
Where to stream: Amazon Prime
Watch if you: want to level up your gardening skills
Another Monty Don gem, this BBC production transports you to gorgeous gardens across the United Kingdom and is packed with advice on pruning, composting and more. Whether a host is exploring a public garden, or a home gardener is sharing a peek into their patch, this peaceful show will take you on a journey filled with color, texture and gardening tips.
Now that you know what to queue up, we hope you have plenty of time for binge watching! 
Baking, Cooking and Gardening Tips