Whole Wheat and Soy Pancakes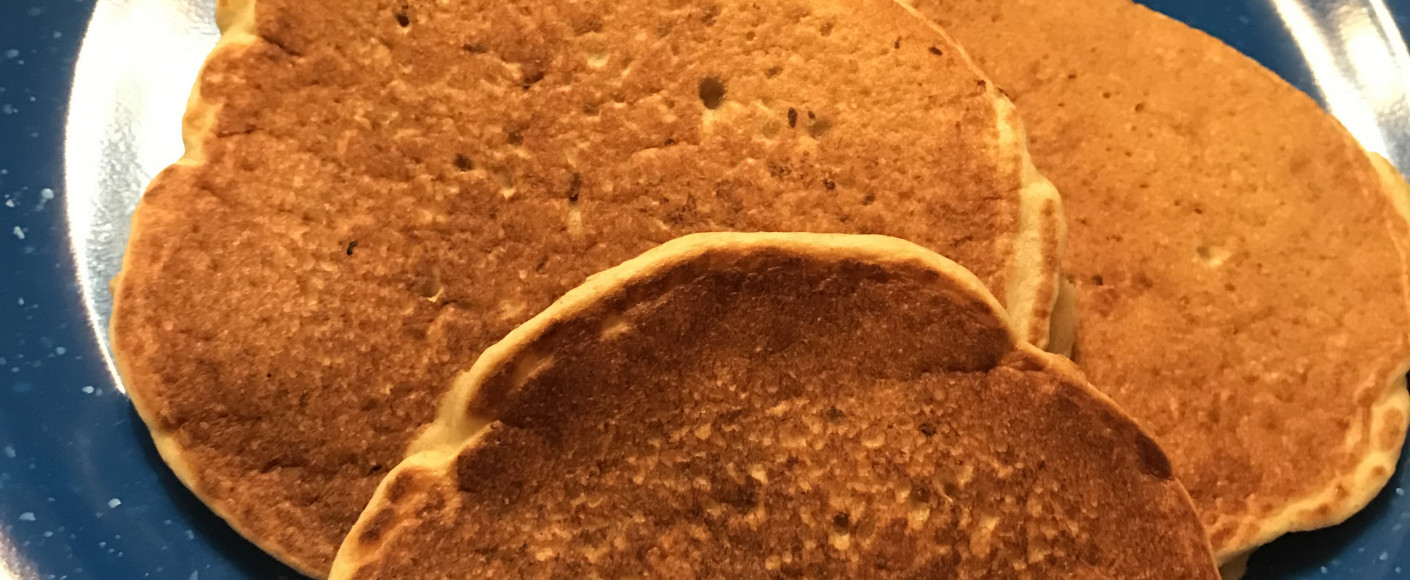 Looking for a healthy breakfast idea? Well, look no further! These whole wheat and soy pancakes are sure to please!
On a specialized diet? This recipe works well for folks following a plant-based (vegetarian) or low-fat (watch the add-ins) diet — and, of course, omnivores!
Ingredients
Soy Flour Blend
7 cups all-purpose flour
1 cup soy flour
Whole Wheat and Soy Pancake Mix
2 cups white whole wheat flour
2 cups soy flour blend 
1 cup quick cooking oatmeal
¼ cup granulated sugar
2 tablespoons baking powder
¼ teaspoon salt
Pancakes
1 cup soy beverage, plain or vanilla
1 tablespoon vegetable oil
1 egg
1 cup "whole wheat and soy pancake mix" (above)
Variations
Blueberries or mini chocolate chips: Scatter on top of pancake batter in skillet or griddle.
Banana or Apple: Use ½ cup mashed banana or ½ cup grated apple and mix prepared fruit into 1 cup batter to make 4 pancakes.
Directions
Pancake Mix
Combine white whole wheat flour, soy flour blend, oatmeal, sugar, baking powder and salt in large bowl.
Using a whisk, mix until thoroughly combined. 
Store in an airtight container in a cool place.
Pancakes
Combine  soy beverage, vegetable oil, and egg in large bowl.
Whisk to blend. 
Add whole wheat and soy pancake mix; whisk just until blended.  
Brush skillet or griddle lightly with vegetable oil and heat to a medium heat.  
Pour ¼ cup batter onto griddle or hot skillet; cook until bubbles begin to form and then flip. 
Continue cooking for 1–2 minutes or until lightly brown. Repeat with remaining batter.
*Makes eight 4-inch pancakes
---