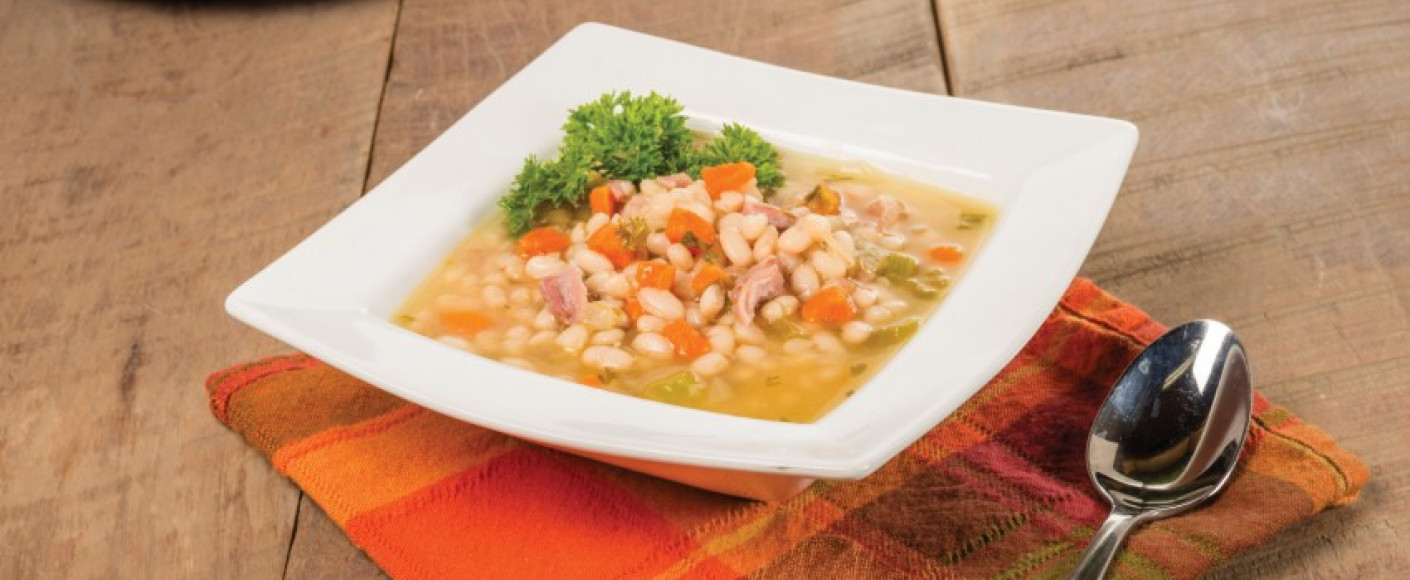 Don't know what to do with all that leftover ham? Try this recipe for a delicious meal.
Ingredients
6 15-ounce cans of Great Northern beans, undrained 
1 pound (16 ounces) baked ham, cubed 
1 package of Williams Chicken Chili seasoning 
2 cups prepared mashed potatoes (or 1 4-ounce Idahoan Buttery Home-Style Mashed Potatoes) 
1 32-ounce can of chicken broth (ready to serve) 
2 tablespoons butter 
1 medium yellow onion, diced 
3 small carrots or ½ cup chopped 
1 tablespoon chopped garlic, jarred or fresh 
1 teaspoon paprika 
1 teaspoon black pepper
Directions
Sauté  onion, garlic, carrots, paprika and black pepper until transparent in butter.
 Add beans, cubed ham, chicken  broth, chili seasoning and mashed potatoes.
Let simmer for 30 minutes to ensure all flavors are blended.  
Delicious served with cornbread!
---