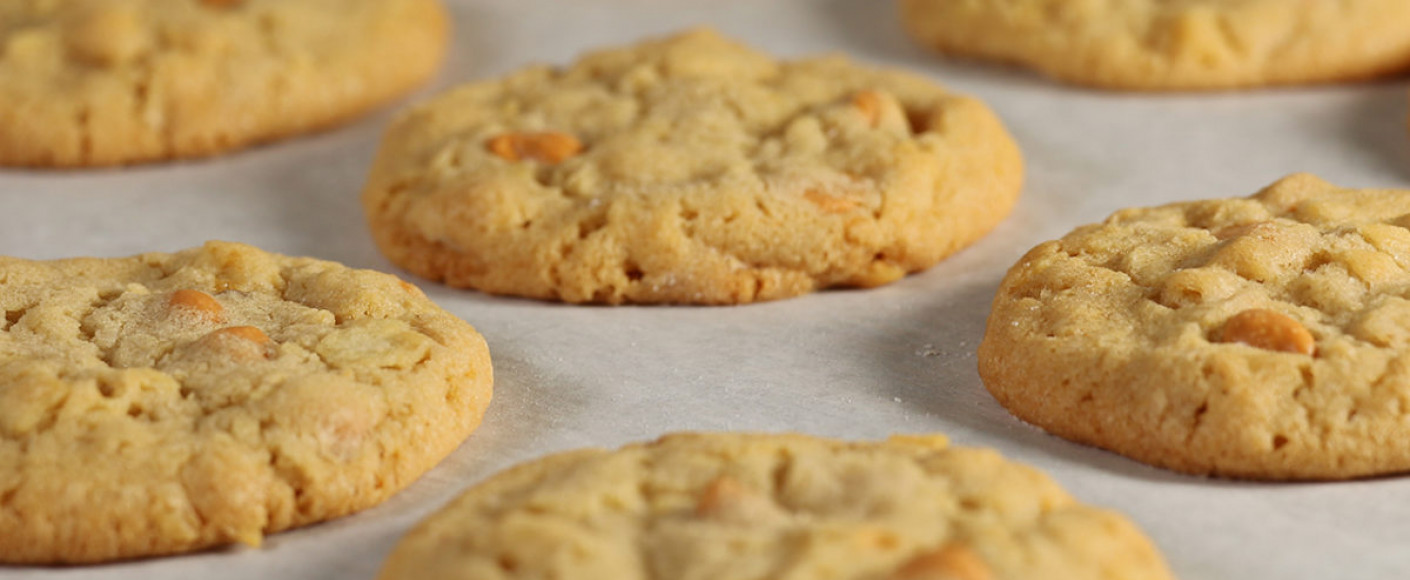 The perfect blend of salty and sweet, crunchy and chewy, these potato chip cookies developed in the Kansas Wheat Test Kitchen are hard to beat! Voted best cookie in 1969, these cookies are a delicious way to upcycle broken potato chips.
On a specialized diet? This recipe works well for folks following a plant-based (vegetarian) diet — and, of course, omnivores!
Ingredients
2 cups all-purpose flour
1 teaspoon baking soda
¾ cup granulated sugar
1 cup packed brown sugar
½ cup shortening
½ cup (1 stick) butter, softened 
1 teaspoon pure vanilla extract
2 large eggs
2 cups plain, crushed potato chips
1 cup butterscotch baking chips
Directions
Preheat oven to 350°F. Grease or line cookie sheets with parchment paper.
In medium bowl, whisk together flour and baking soda.
In bowl of stand mixer fitted with paddle, beat sugar, brown sugar, shortening, butter and vanilla on medium speed until creamy.
Add the eggs, beating well after each addition.
Add the flour mixture to the wet ingredients and mix until combined. Stir in potato chips and butterscotch chips.
Using a tablespoon or cookie scoop, place dough on prepared cookie sheets, leaving two inches between each cookie as they spread during baking.
Bake 11–13 minutes, until golden brown. Let cool on the cookie sheets for a few minutes before transferring to rack.
Store the cooled cookies in an airtight container at room temperature.
Note: Please do not eat raw cookie dough! Raw flour and cookie dough are not ready-to-eat. Flour, as well as eggs, must be thoroughly baked before eating to prevent foodborne illness.
This recipe was developed in the Kansas Wheat Test Kitchen and provided courtesy of our partner Kansas Wheat. Get more delicious wheat recipes from their consumer website Eat Wheat!
---