Honey Pecan Goat Cheese Appetizer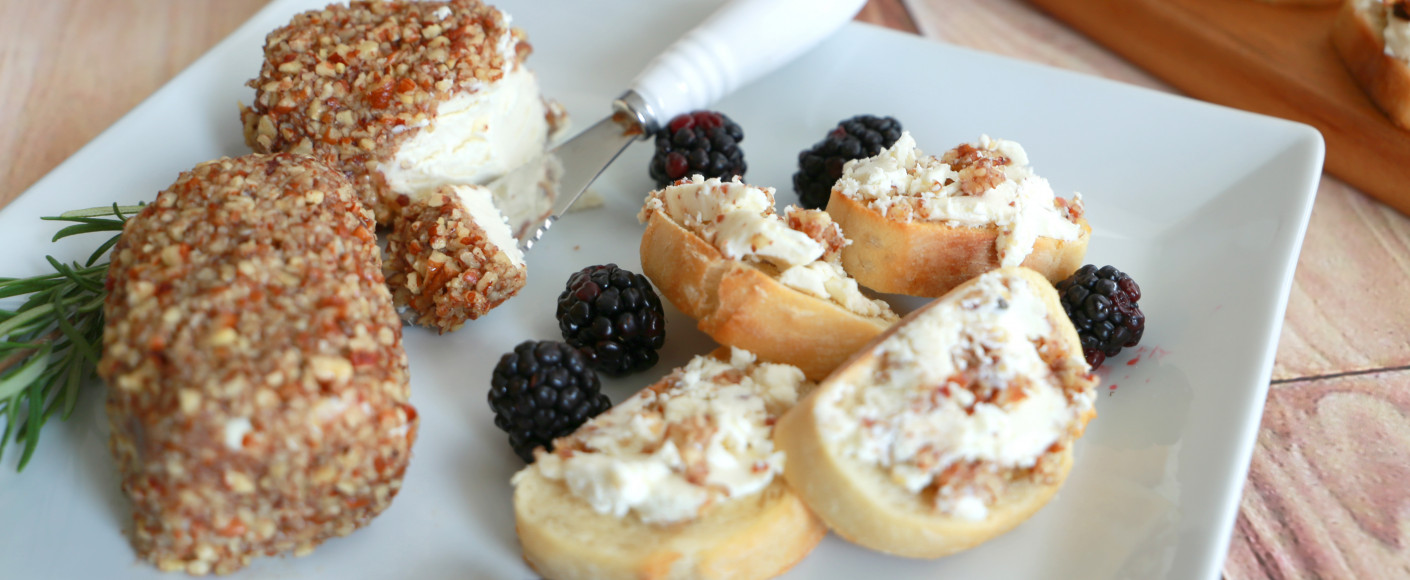 This recipe is perfect for company, cocktails, potlucks or even holiday get-togethers. The goat cheese has a smooth tanginess, which beautifully offsets the sweet honey and crunchy pecans. You and your guests will want to sink your teeth into this beautiful starter. Just make sure you prepare enough to go around!
On a specialized diet? This recipe works well for folks following a plant-based (vegetarian), keto (skip the honey) or gluten-free diet — and, of course, omnivores!
Ingredients
½ cup finely chopped pecans, toasted
1 tablespoons honey or agave nectar, warmed
2 4-ounce goat cheese logs, softened slightly
Directions
Combine the chopped pecans with the warm honey or agave nectar, placing half of this mixture into a shallow bowl in a single layer. Roll one log of goat cheese in the prepared pecan mixture, gently pressing it into all sides of the goat cheese. Repeat with the remaining pecan mixture and the second goat cheese log.
Serve with toasted baguette slices or crackers. Goat cheese logs refrigerate well for two to three days. Soften slightly before serving so the goat cheese is easy to spread.
This recipe was provided courtesy of Kansas Living Magazine through a partnership with Chef Alli.  Read the original recipe here.
Meet a Kansas Pecan Farmer and Goat Cheese Maker
---