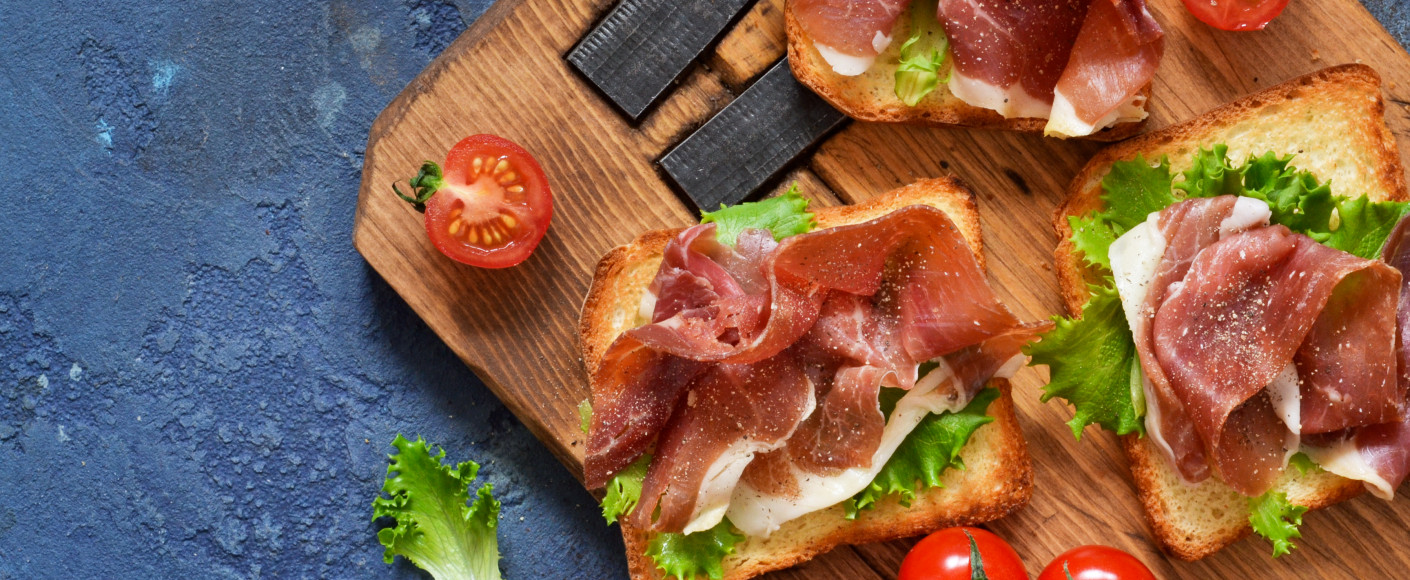 Elevate your BLT with a bit of B — bruschetta, that is. These bite-sized BLTs are packed with flavor and texture for happy mouths. (Happy tummies come later.) Cheese lovers can also add some zip by including the optional blue or feta cheese in the mix. Mmm.
If you need a go-to appetizer or potluck recipe, these are perfect for entertaining a crowd. Enjoy!
Ingredients
8-10 slices bacon, crispy cooked and crumbled 
3-4 Roma tomatoes (plum), seeded and chopped, about 1 1/3 cup 
1 cup lettuce, chopped 
2 tablespoons fresh basil, chopped 
1 clove garlic, minced 
¼ teaspoon salt 
¼ teaspoon black pepper 
About 1/3 cup olive oil 
1 16-ounce package French bread, cut in ¼-inch slices 
1/3 cup blue or feta cheese, crumbled (optional)
Directions
In a medium bowl, stir together all topping ingredients and set aside. Brush olive oil on both sides of the bread slices and place them on baking sheet.
Bake at 400 degrees F, turning once, for 7 minutes per side or until they are crisp and golden brown. Let cool.
Spoon about 1 tablespoon topping on each toast round. Or you can serve the topping in a small bowl surrounded by the toast rounds and let your guests do the topping! 
Makes about 24 appetizers. 
Tailgate Tip: Prepare and refrigerate the topping ingredients and bake the toast rounds ahead of time. For best flavor, stir together topping ingredients just before serving. 
---