Find the Perfect Main Course for the Holidays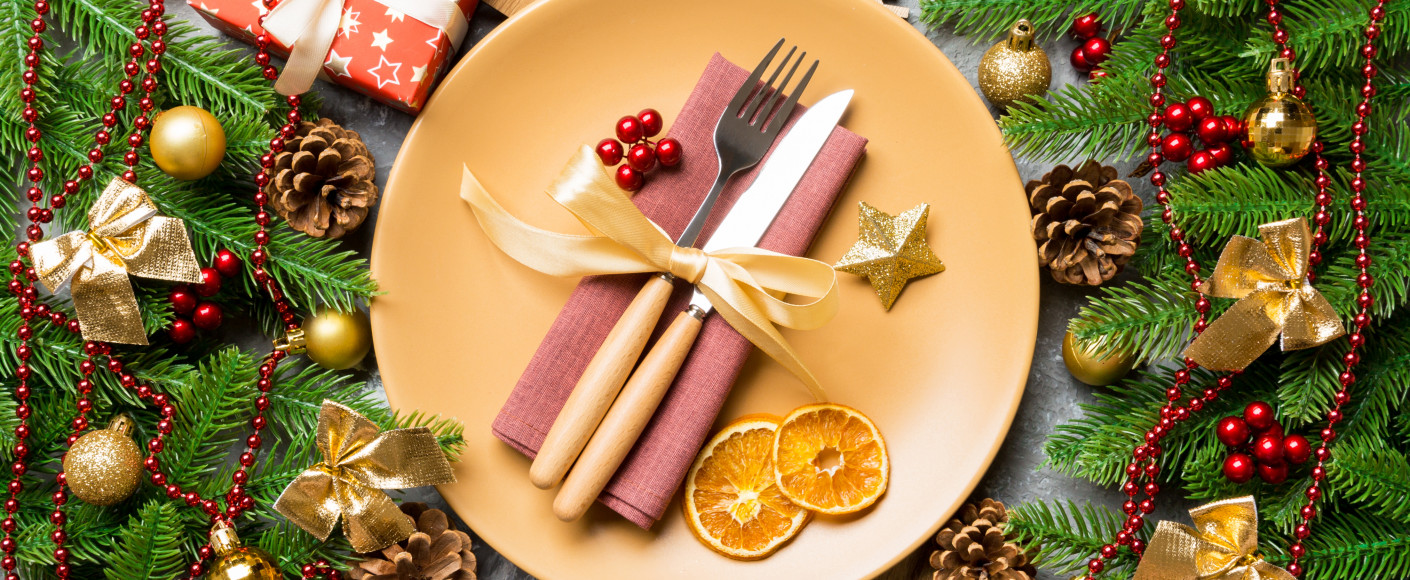 In case you hadn't noticed, the holiday season is here! It can be hard enough to figure out what to have for dinner tonight, much less weeks down the line. Sure, you've probably got a good handle on Thanksgiving, but what about beyond that? Believe it or not, it's time to start thinking about what to serve as the main course for your Christmas feast.
Some families opt to have a Thanksgiving repeat for Christmas. For those who lament they only get an extravagant turkey dinner once a year, this gives them a chance to tackle turkey again.
But what if you're in the mood for something different? There are lots of festive options to make Christmas dinner feel special. If you want to surprise your taste buds, here are some ideas ranging from traditional to unconventional.
Pork
Ham used to be a delicacy reserved for Easter because it took months for hogs harvested in the winter to cure. Thank heavens for modern farming and food preparation, which let us enjoy a sweet and smoky ham all year round! With a shiny glaze, bold garnishes and a big, round presentation, a beautifully cooked ham is a feast for the eyes and the stomach.
Pork loin is a wonderfully versatile cut of meat. It's tender and has a milder flavor than ham. If you want to showcase seasonings, pork loin is a great way to go because it will make seasonal flavors like rosemary or apple cider pop. The cut is shaped a bit like a loaf, cooks evenly, and with some garnish and a festive tray, will make a sumptuous dish.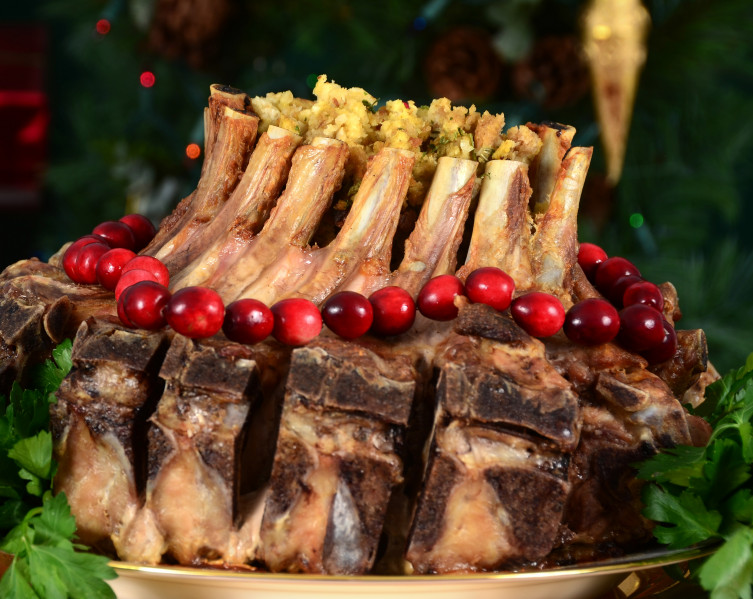 A 
pork rib roast
 is a fairly fatty cut of meat with a rich flavor. It will definitely give your feast an indulgent feel. This cut is often prepared flat for everyday eating, but a beautiful crown presentation will add a wow factor to your table.
Explore pork recipes with these and other cuts at Eat Pork.
Beef
Beef tenderloin's soft, velvety texture almost melts in your mouth. With a mild, buttery flavor, it's a perfect indulgent cut for the holidays. Like pork loin, it's long and rounded, and can be arranged festively on a platter.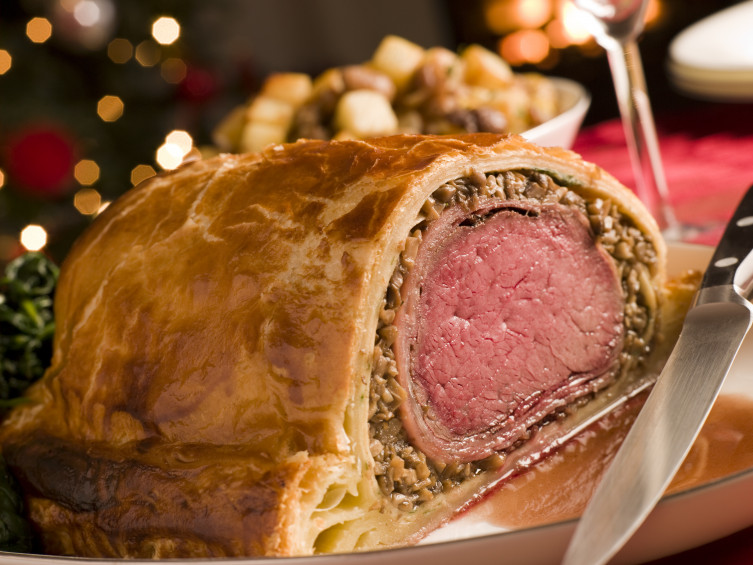 If you want to "up" the decadence, prepare tenderloin as 
Beef Wellington
, which is covered in mushrooms and pâté, then wrapped in a puff pastry. You can use cookie cutters to add decorative flair to the pastry.
Prime rib roast is a big cut with a robust flavor. The natural marbling makes it tender and juicy — perfect for the holidays. Whether you cook it bone-in or without the bone, it has a beautiful presentation.
There are other roasts that are great options — less expensive, and still delicious. Try a top loin roast, also called a Strip Roast (which is where famous Kansas City strip steaks come from), or a rump roast, which can easily be prepared in the slow cooker or a Dutch oven. 
Find more holiday-ready beef recipes at Kansas Beef.
Poultry
Of course, there's turkey. With rich white and dark meat, the full bird makes quite a delicious main course and beautiful presentation. If you've got a smaller group for dinner, consider preparing a turkey breast for traditional flavor with simpler preparation.
Turn to the classics — literally — with Christmas goose straight from a Charles Dickens feast. This rich bird is very fatty and the dark meat tastes more like beef than chicken. Goose can be tricky to cook, so make sure you use a recipe from a trusted source.
Or, you can take a page from a modern classic — A Christmas Story — and serve duck (although we're thinking more along the lines of a roast duck at home and not at a Chinese restaurant). This rich, savory bird is tender and juicy, and like goose, its flavor is closer to beef than chicken, almost like steak.
Sure, you can go big, but there's something to be said for the little things, like individually sized Cornish game hens. This miniature fowl feels special — everyone gets their own. The meat is tender and the flavor is closer to chicken than the other options.
Other Main Courses
Rack of lamb is another special cut. Soft and tender with an earthy flavor, this is not an everyday cut of meat. Like pork rib roast, a rack of lamb can be cooked as a crown roast for a showstopping effect.
Seafood for Christmas? Why not?! A lot of people turn to shrimp for more than cocktail appetizers. Consider making shrimp scampi. With all the heavy holiday eats, shrimp can be a welcome change at only 90 calories for three ounces. Although shrimp has a mild flavor bordering on sweet, scampi will be garlicky and buttery.
Start Planning
If you want to serve one of the less common options, start reaching out to local ranchers, butchers and grocery stores now. Chances are you can find a turkey at the last minute, but goose might be another matter.
Whichever meat you choose (or tofu loaf, if that's your thing), plan an amount appropriate for your crowd. A general rule of thumb is to have about one-half to three-quarters of a pound of meat (pre-cooked) per person. You might want to dial it up or down depending on how many sides you plan to serve and how large of an appetite your guests have.
Whichever you choose, we hope you savor every bite and have a wonderful holiday with loved ones!
More Holiday Planning Tips
---