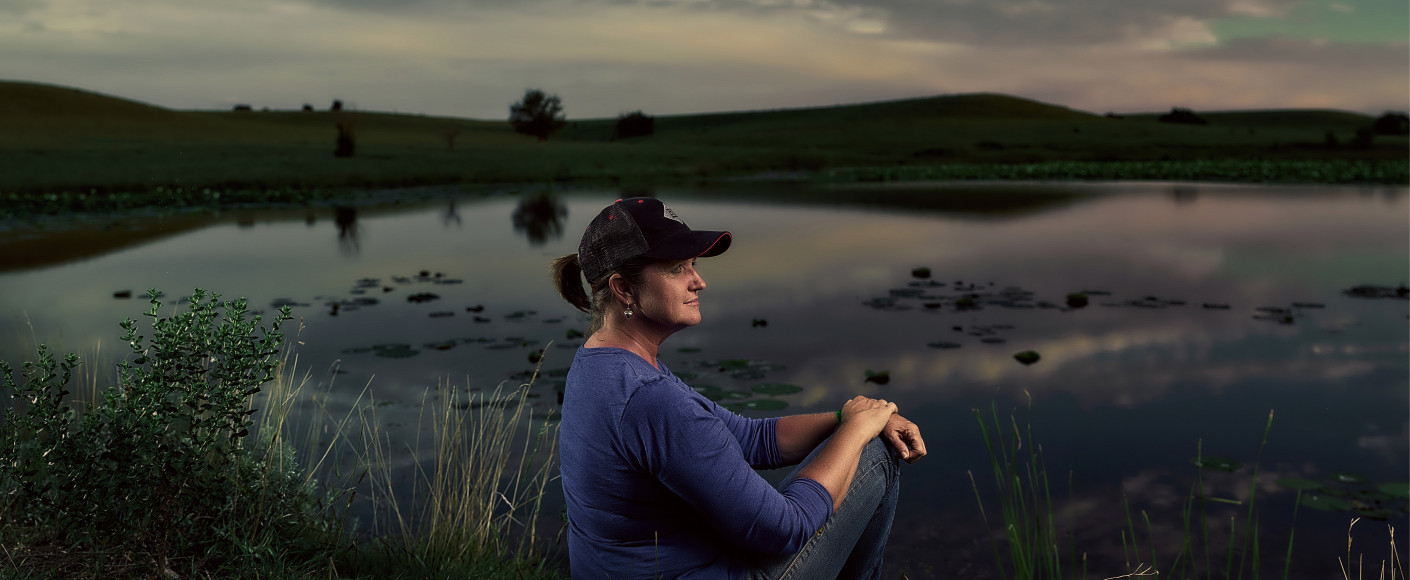 As Mother's Day approaches, we find ourselves thinking of the women around us who exemplify what it means to be a mother. They make sacrifices and work tirelessly to ensure all runs smoothly and to help their families. And moms in agriculture are truly a rare breed — rearing children while raising crops and livestock. These women have a strong sense of community and know that everything they do on and off the farm can have an impact on the world.  
Debbie Lyons-Blythe is one such woman. This hardworking agriculture mom from White City exemplifies what it means to be a Kansas mom. She is committed to her family, farm, community and the agriculture industry.  
Debbie is proud of the work she accomplishes. And back in 2012, she was recognized for it. Debbie won the 2012 America's Farmers Mom of the Year from the Southwest region and went on to become the national winner. 
Being named mother of the year wasn't on Debbie's mind at all; but it was on her children's. The kids got together and nominated her in secret — writing an essay to explain why she deserved the award. (Unlike with the rest of their papers, they didn't ask her to edit it.)  
"Not only did mom give us her eye color and smile, she shared with us her values and love of agriculture," the children wrote. "She raised us five kids alongside her in the truck checking pastures, sorting cattle, and selling bulls." 
The first time Debbie heard of the award was when she received a phone call notifying her that she had won it!  
Debbie is a strong voice for agriculture. Her love for farming and ranching is evident when reading her blog, hearing her speeches, following her social media pages, and watching her work. She advocates for agriculture and educates people about farming by sharing her experiences with others. Debbie's goal is to pave the way for her children to take over the family farm if they choose to in the future. 
She believes that without helping consumers and legislators understand what happens on America's farms and ranches, her way of life would not continue. And being able to feed the growing population is an absolute priority. Debbie's work within the agriculture community shows what it truly means to be an agriculture mom. 
So, this Mother's Day, as you appreciate those hard-working moms around you, give an extra thought to farm moms. When you sit down to enjoy your own Mother's Day meal, think of the ways they helped make it happen. The skills they put to work on the farm and while raising kids make them truly amazing individuals who deserve our thanks. (And maybe breakfast in bed while the kids do chores!)
---