Farming Lesson Plans and Ideas for Teachers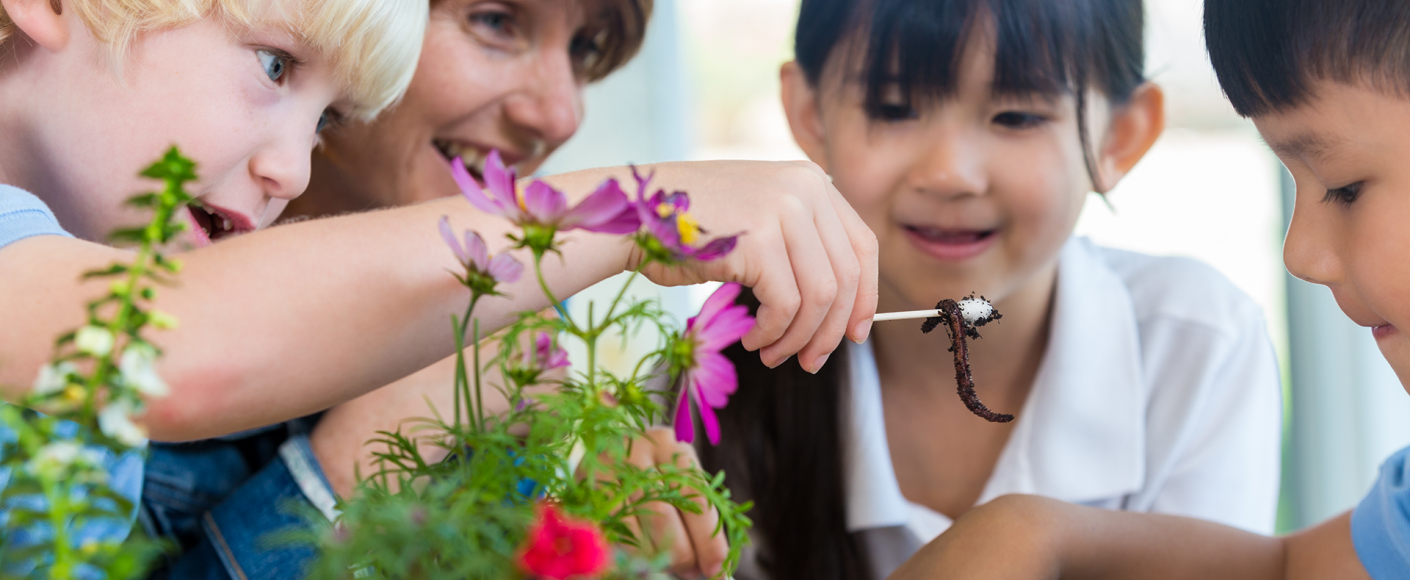 It's back to school season and families know there's a lot of hustle and bustle as routines shift from summer fun and exploration to classroom learning. No one knows that better than teachers! Once the excitement of those first weeks starts to wear off, you might be craving some inspiration for lesson planning.
Try featuring some farming and agriculture in your classroom!
There are farming and agriculture topics for every learning level from kindergarten to 12th grade. The best news? Most of these have national learning standards built in to the lesson plans. Plus, these topics can easily be part of lessons on other topics like science, math, social studies and health.
Since not everyone is familiar with farm life, we've compiled a list of resources to help you develop an agriculture unit in your classroom. These touch on a lot of different areas and include lessons plans, activities and games to help you teach kids of all ages. Happy planning!
American Farm Bureau Foundation for Agriculture
They have an entire section of their website devoted to resources. There, you can find free lesson plans, recommended reading materials for different age groups, farm facts and trivia. Plus, there's more in-depth information on sustainability, biotech, beef production and more.
A recently updated resource on Bringing Biotech to Life for grades 7 to 10 is a great example. It covers DNA basics and how that applies to biotechnology. The resource includes a free download of eight different lesson plans, plus a final project. Not only does it teach valuable information, students get to learn more about the food they eat every day.
If you're looking for resources for a specific age group, check out their guide—you can filter it by grade level and topic.
National Agriculture in the Classroom
In addition to practical information for class activities, they have information on teaching strategies, conferences and grants. Search their National Agricultural Literacy Curriculum Matrix for tools organized by grade and topic.
Kansas Corn Education Programs
Our friends at Kansas Corn have a robust education program that provides a STEM-based curriculum and the classroom materials needed to teach each lesson. Their educational resource page lets teachers browse materials by grade level. (There's even a section with resources for college students.)
If you're participating in a special event like an agriculture-themed day or fair, they can supply you with kits to help children make corn germination necklaces, or even provide handouts for teachers and students.
Kansas Foundation For Agriculture In The Classroom
One thing we love about this site is they have resources specific to Kansas. You can access teaching guides for Kansas crops and natural resources.
Plus, their lesson plans have cool activities like how to make lip gloss from soybeans and are sortable by curricular areas such as science, math, language arts, social studies and health.
Kids Gardening
If you've thought about teaching a gardening unit, but aren't sure how, this is a great place to start. Their lesson plans include unique activities for K-12 that range from crafty (growing tea and plant dyes) to academic (soil and plant science). They also have suggested reading materials and a section about grants (and tips for how to write them)! 
National Science Teaching Association
Agriculture is the name of the game in these lesson plans covering everything from making healthy ice pops to evaluating soil health. The plans include objectives, materials and activity outlines, plus supplemental information including background reading and standards for various grades.
Coloring Books
If you want a relaxing, self-guided activity for students, have them do some coloring while you catch up on grading for a few minutes! We have some free downloads on our Facebook page.
And check out this coloring book on food safety from the United States Department of Agriculture.
Fun Fact: One acre of soybeans can produce 82,368 crayons!
Reading Ideas